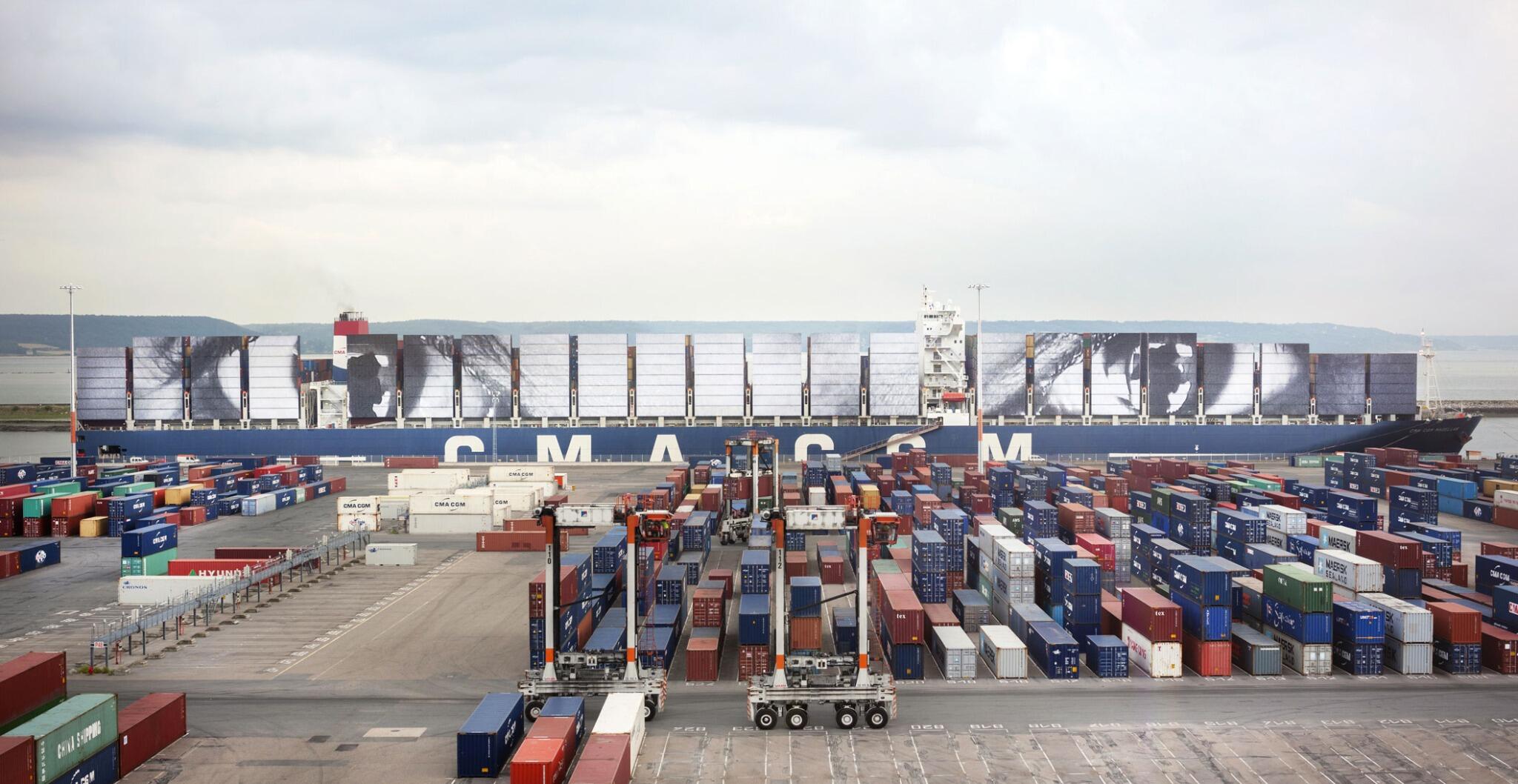 Watch video of the work of art assembly at YouTube:  https://www.youtube.com/channel/UCAMAVVaqikbzeE3znzw6lVQ
The CMA CGM MAGELLAN, a 365 meters long vessel, has been transformed into a work of Art by world-renowned artist, JR. Discover this amazing project and the video of the construction of this gigantic work of art.
An amazing project where Art and shipping meet together
With this initiative, JR wanted to conclude his project "Women are Heroes" initiated in 2008, when he photographed the eyes of extraordinary women all around the world. After working on the collage of 151 containers, these were used as pixels, and once loaded on the CMA CGM MAGELLAN, became an amazing work of art.
For this project, the picture that was assembled on the CMA CGM MAGELLAN are the eyes of Elizabeth, a Kenyan woman living in the Kibera slums, in Nairobi. She is one of the key person of her community.
Departing for Port of Le Havre, the ship sailed and now takes Elizabeth's eyes on the Mediterranean sea, it will then pass the Suez Canal and take the direction of Asia.
Source: MarineLink