(www.MaritimeCyprus.com) Approximately 90% of world trade is transported by ship, with the maritime transport sector acting as a vital facilitator of the global economy. Throughout the COVID-19 pandemic, shipping has been essential in terms of guaranteeing supply lines around the world, and moving vital stocks of food, fuel, and medical supplies from one destination to another.
However, 2020 also saw the maritime transport sector affected by the pandemic. EMSA has been tracking its impact on shipping traffic through a series of reports, starting from July 2020, using data and figures to compare traffic with that of other years.
Now, EMSA has released a report that focuses on the impact of the pandemic on this vital sector, as the world moves towards recovery. Using data from EMSA's own sources as well as externally, the study reveals how maritime transport has been affected in areas like trade, ship traffic, shipbuilding activity and the impact on ship inspections.
Traffic: disruption and normalisation
All types of ship journeys were affected by the COVID-19 pandemic, with an overall decrease of 10.2% in ship calls:
The first quarter of 2020 was similar to 2019 figures, but a significant decrease in overall ship calls of 26.5% was noted in the second quarter, shortly after the World Health Organization designated the coronavirus outbreak as a pandemic. But by the fourth quarter of 2020, ship call volumes had decreased to within 1.1% of those of 2019.
Maritime trade: impact of COVID-19
Imports, exports and intra-EU maritime trade all declined during 2020. Based on available customs data up to and including December 2020, it is estimated that EU seaborne trade declined more significantly than global trade at 9.3% across 2020, corresponding to a 'loss' of 226 million tonnes of trade.
The most significant decline in trade volumes was in imports into the EU from non-EU states, which fell by 12.2% in 2020, followed by intra-EU trade (down 7.1% over the same period) and then exports from the EU to non-EU states (down 4.3%):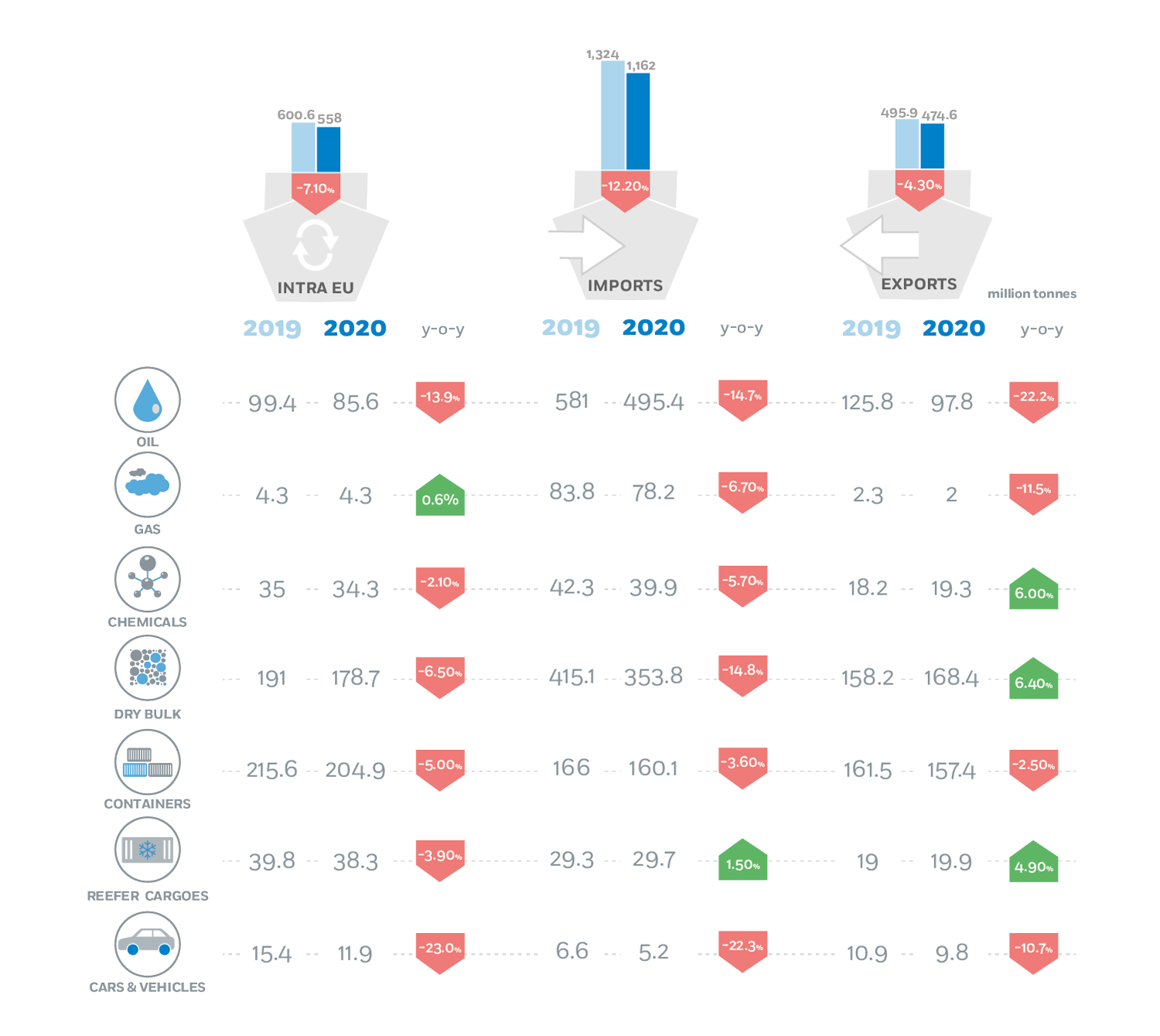 Impact on shipbuilding:
Globally, new vessel orders fell by over 30%, although output was relatively well managed at 85% of 2019 levels.
However, EU shipbuilding was more deeply impacted due to its focus on cruise ships, a sector that was heavily impacted by the pandemic. The reduction in 2020 EU shipbuilding activity was partly related to a drop in deliveries of cruise vessels, which declined by 34% in terms of gross tonnage in 2020 (as compared to a 15% decline globally for all ship types), with new orders of cruise ships down 98% on 2019 (34% globally).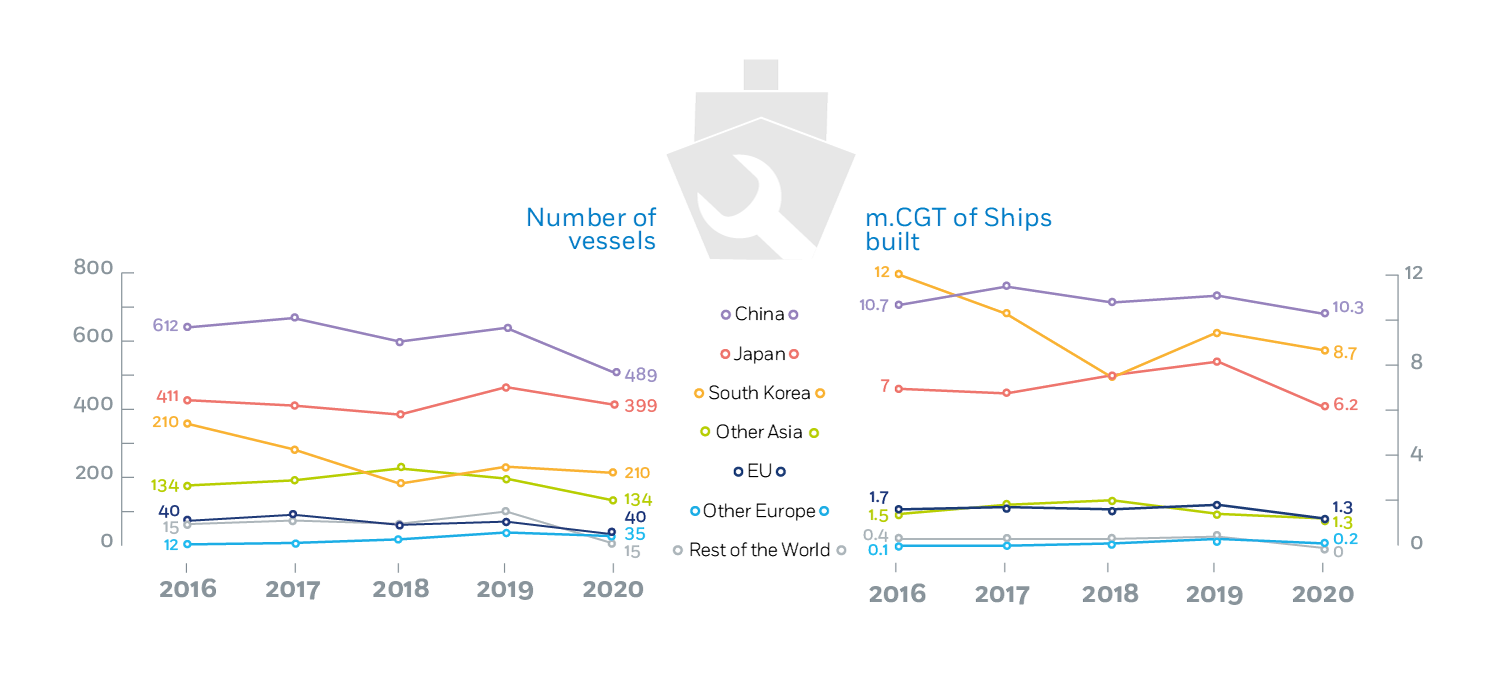 For more details, click below to download the full EMSA report. The report is based on a comprehensive review of available data, including trade volumes and type, cargo freights, maritime traffic data and other shipping indicators:
Source: EMSA